Main content starts here.
Information on the Tokyo 2020 Olympics and Paralympics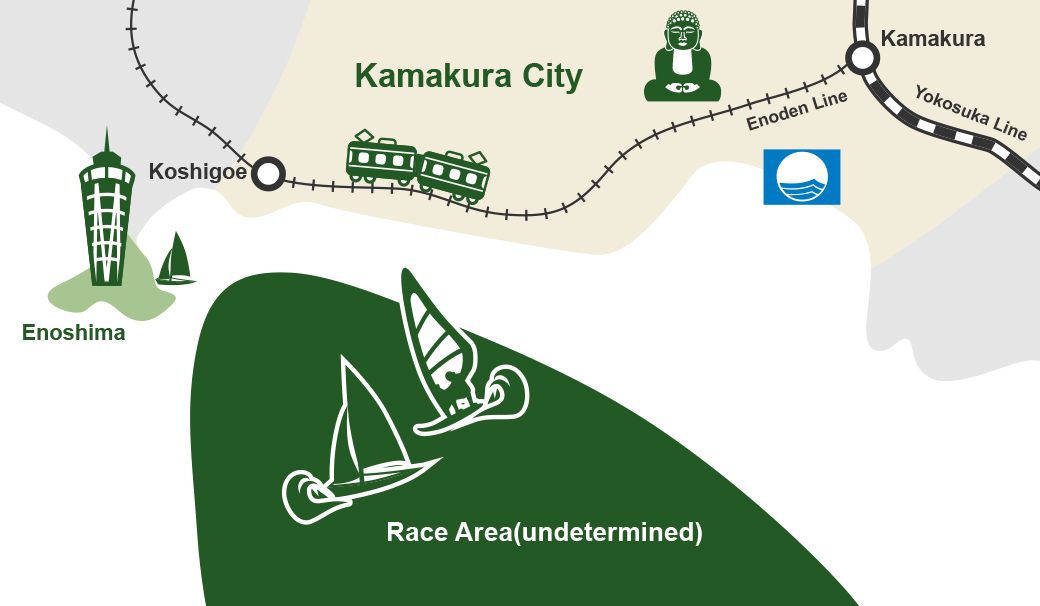 The sailing competition will be held at the Enoshima-Shonan Harbor next to Kamakura during the Tokyo 2020 Olympics. International sailing competitions, such as test matches and the World Cup, will take place annually in the shore around Enoshima and Kamakura from 2018. In Kamakura, you can enjoy the ancient city's cultural properties and international sailing competitions at the same time.
Information for sailing officials
Kamakura is easily accessible from Narita Airport and Haneda Airport and about 1 hour away by train from Tokyo, the host city of the Olympics and Paralympics. Above all, Kamakura is located next to Enoshima, the sailing competition site, and able to offer a most favorable environment for the pre-game training camp.
1964
Torch bearers ran through the streets of Kamakura and the roadsides overflowed with citizens who had came out to show their support for them at the Tokyo Olympics in 1964. Let's experience this excitement again in the ancient city of Kamakura this coming 2020.